Home »

Sweaty Yeti Fat Bike Race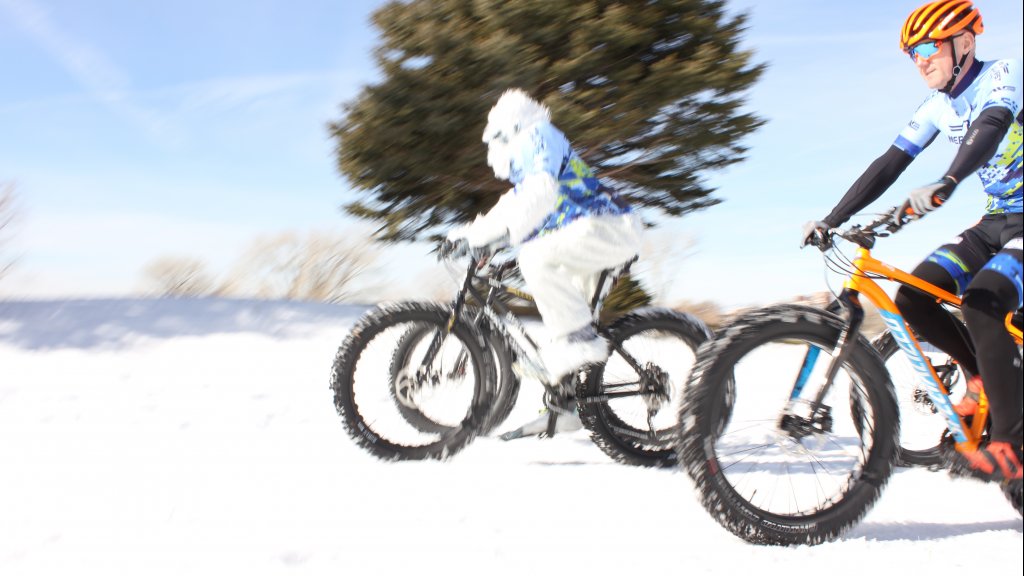 Sweaty Yeti Fat Bike Race
Are You Yeti For This?
Saturday, February 3, 2018 | Wolf Creek Resort
The Sweaty Yeti Fat Bike Race will take amateurs 20 kilometers across Wolf Creek Resort while pro and open class riders will go 30 kilometers. The atmosphere will also include a festival feel with free fat bike demos, kids zone, sledding hill, live music, sports expo, beer and food trucks. Snowshoe and fat bike demos will be available for everyone to participate in the fun! Leashed pets are welcome to join.
Amateurs: 20 kilometers, 5-kilometer loops, 4 laps
Pro/Open: 30 kilometers, 5-kilometer loops, 6 laps
Jr Race, ages 10-19, 10k, 2 laps
Fat Bike demos available to ride in race. First Come First Serve.*
If you would like to just jump on a bike and check out the course, you can come ride a loop.
Online Registration will open November 1
Athletes can register at packet pick-up at the Wasatch Yeti Bash on Feb. 3 from 4-8pm
2017 Schedule of Events: (2018 Event Scedule TBD)
10-1pm | Sweaty Yeti Fat Bike Race presented by Borealis | Wolf Creek Resort (3900 North Wolf Creek Drive, Eden, UT 84310) | FREE to Spectate
10-2pm | Sports Expo, Sledding, Music, Snowshoe & Fat Bike Demos, Family Activities and more!
10-11:30 | Amateur Race
10:05 -11:30 | Jr Race
11:30-1:00 | Pro Elite Race
Race Includes:
Commemorative Long-Sleeve Race Shirt
Beer voucher for racers
Fat Bike Demos are available if you don't have your own bike
Prizes and giveaways throughout the event, including multiple fat bikes
Registration Fees:
Amateurs (20K)
$35 pre-registration
$40 day before (Yeti Bash) registration
No day of registration

Pro Elite (30K)
$40 pre-registration
$45 day before (Yeti Bash) registration
No day of registration
Jr Racers (10K) 19 and younger
$15 pre-registration
$20 day before (Yeti Bash) registration
No day of registration
*When you register for the race, you will be asked if you need a demo bike. We will cut this option off once the maximum number of demo bikes available has been reached. If you will include your size, we will do our best to ensure you have the appropriate sized bike.
RACE RULES:
1. All competitors MUST wear helmets for each event.
2. Mid Fat Fat Bikes and Fat Bikes are welcome
3. Maximum tire pressure 10 psi.
BIB PICK UP & CHECK IN:
When: Friday, February 3
Time: 4:00-8:00 pm
Where: At the Wasatch Yeti Bash being held at the Ogden City Amphitheater (343 E 25th Street, Ogden, UT 84401)
Stay & Party Like A Beast!
4-8 pm | Winter Sports Expo | FREE
4-8 pm | Winter Arts Market by Nurture the Creative Mind | FREE - Artwork For Purchase
5-5:30 pm | Community Fat Bike Ride by GOAL Foundation | FREE
5:30-6 pm | Yeti Yoga by AndShesDopeToo | FREE for Yetis and Humans!
6 -9 pm | First Friday Art Stroll on Historic 25th Street
Course Map: CLICK HERE FOR GPS MAP
*286 feet of elevation per lap
*The Sweaty Yeti Fat Bike Race is unsanctioned. This event is purely for the love of the sport, and perhaps a few beers!
Presented by:
Music Sponsor:
Beer Sponsor:
Supporting Sponsors: