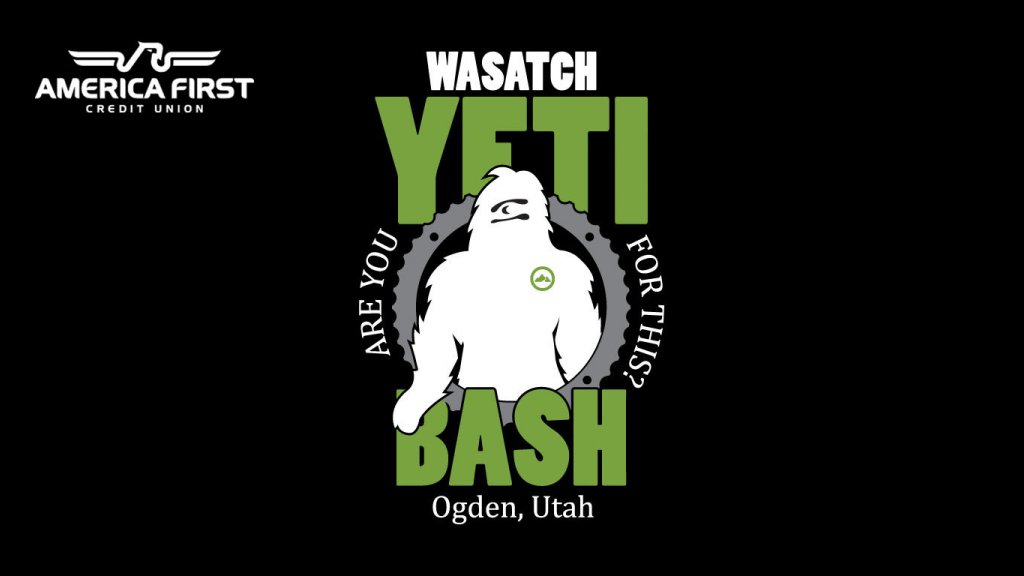 Wasatch Yeti Bash
Are you yeti for this?
A FAT thank you to everyone who sponsored, coordinated, and participated in the first annual Sweaty Yeti Fat Bike Race & Festival presented by Borealis. We are looking forward to making this an annual race. Stay tuned for 2018 details.
2017 Event Details:
The Second annual Wasatch Yeti Bash presented by America First Credit Union is taking place February 3-4, 2017! Ogden is a secret haven for outdoor enthusiasts, artists, and yetis, so we decided to honor all three with a winter bash occupying downtown Ogden and the scenic Ogden Valley. The second annual Wasatch Yeti Bash will include a winter arts market, community bike ride, yeti yoga, s'more roasting, First Friday Art Stroll, sports expo, Sweaty Yeti fat bike race, live entertainment and more!
This is a tentative schedule of events
Friday, February 3 : Ogden Amphitheater
4-8 pm | Winter Sports Expo | FREE
4-8 pm | Winter Arts Market by Nurture the Creative Mind | FREE - Artwork For Purchase
4-8 pm | Beer Garden by the Standard-Examiner
5-5:30 pm | Community Fat Bike Ride by GOAL Foundation | FREE
5:30-6 pm | Yeti Yoga by AndShesDopeToo | FREE for Yetis and Humans!
6 pm | Sled Pull by Bountiful Bicycle
6 -9 pm | First Friday Art Stroll on Historic 25th Street
Saturday, February 4: Wolf Creek Resort
10-2pm | Sweaty Yeti Fat Bike Race presented by Borealis | Wolf Creek Resort | FREE to Spectate | Registration open November 9
10-2pm | Sports Expo, Sledding, Live Music, Family Activities and more!



Presented By:
DJ Sponsor:
Beer Sponsor:
Supporting Sponsors: