Home »

Ski Resort Summer Adventure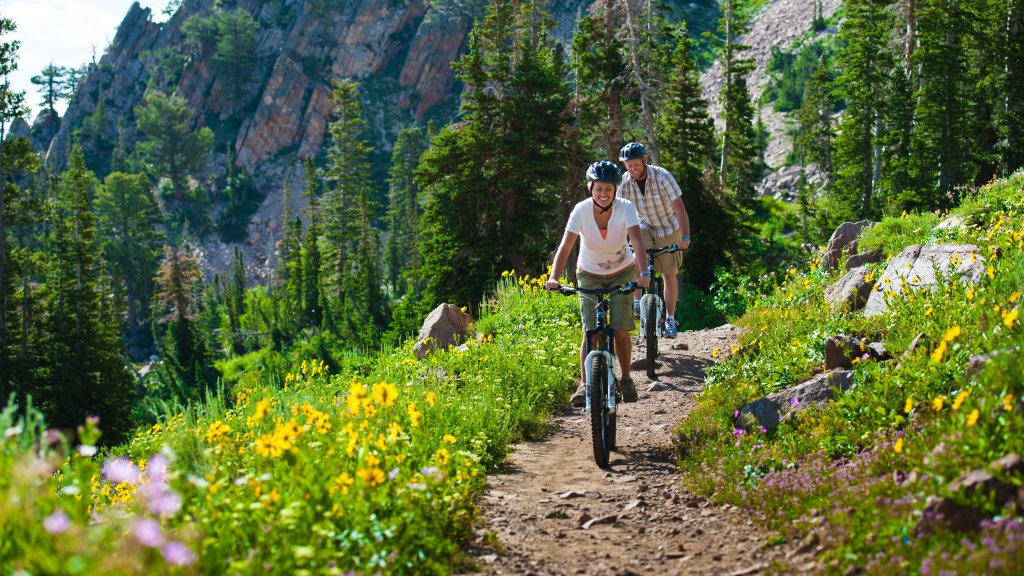 Ski Resort Summer Adventure
Summer is here and the lifts are still running!
Head to Ogden Valley for your summer adventure! You can enjoy the amenities of area ski resorts at the height of the summer. Whether it's hiking, mountain biking, road biking, disc golf, dancing to live music, mountain-top dining, horseback riding, or a scenic drive there is no lack of things to do this summer in the Mountains!
Nordic Valley summer of affordable fun! 18-hole Disc Golf tee off on top of Apollo lift. Hiking, Biking, Lawn games Nordic Valley remains a favorite hometown venue for locals. Enjoy the comfort and hospitality of having a backyard BBQ with friends and family. Summer Lift hours Saturday and Sunday 10 am-5 pm. Saturday nights Live Music & Grill is Open 6 pm-9 pm Grill is open we offer an affordable menu and, once you smell the fries and hamburgers on a perfect evening, you will wonder why you brought a brown bag! Bring your lawn chairs, blanket, cooler, and the neighbors. Pets are welcome on a leash.
Mountain bike trails, with single track downhill riding $10 all day Apollo lift ticket.
Hiking and running trails with spectacular views. All day Apollo lift ticket $7.50.
New, mountain 18 hole disc golf course. Tee off at the top of the Apollo lift. All day lift ticket is $7.50. Rental equipment is available at the ticket office.
'Complimentary lawn games: corn hole, yardzee, frisbee and tic-tac-toe
Utah Super Spartan Race is coming back to Nordic Valley for a second year on August 5, 2017.
Snowbasin be open on Saturdays, Sundays and Holidays 10:00am-6:00pm June 10 - October 8 for scenic gondola rides, hiking, biking, mountain-top dining, outdoor concerts, disc golf and more!
Powder Mountain
Get busy living and head up to Powder Mountain for epic mountain biking and watch for fun events coming to Powder Mountain this summer and fall!
Music in the Mountains: head to the top of Powder Mountain to enjoy chamber music. Stay tuned for dates and details.