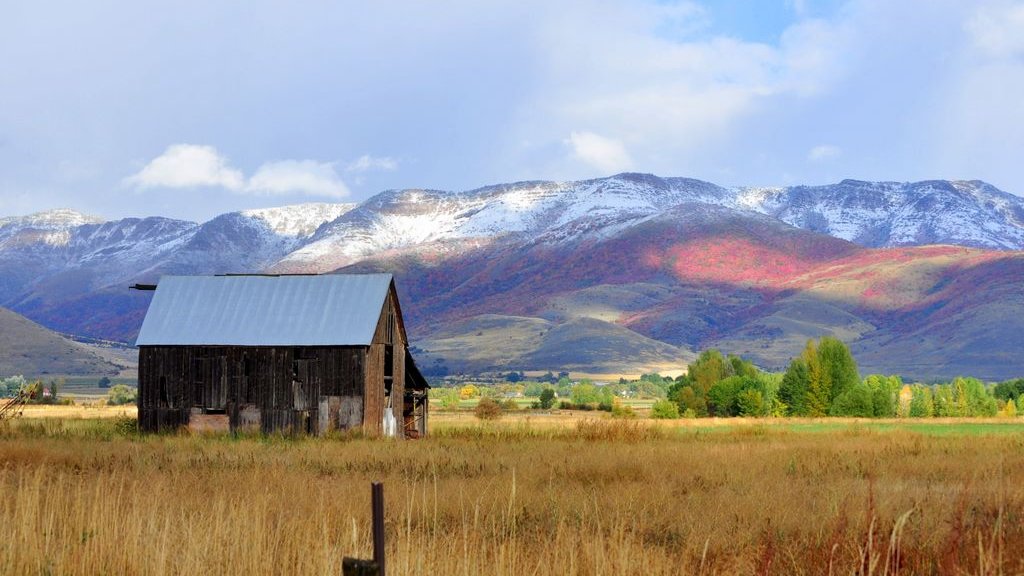 Scenic Drives
The Long and Winding Road
All roads lead to somewhere, but if you take the right roads, you stand a better chance of being happy at the end of your journey...and if you just happen to be riding a Harley up Ogden Canyon, then you've just died and gone to heaven. The views surrounding Ogden are impressive and shouldn't be ignored as you rush from slope to trail. Take your time and bathe in all this area has to offer. These scenic drives will put you on the right path to getting the most out of your visit.
Ogden River Scenic Byway
Length: Approximately 40 miles, 1-way
Location: Starting from Ogden's 12th street heading east through Ogden Canyon and then continuing east toward the Wasatch Cache National Forest Boundary.
Drive Time: 45 minutes to 1 1/2 hrs.
Description: This jaunt will take you up Ogden Canyon, which snakes along the Ogden River heading east. As you emerge from the canyon, the Ogden Valley will unfold before you exposing Pineview Reservoir and the nearby lakeside hamlet of Huntsville. Make sure you allow yourself enough time to indulge in one of the great culinary wonders of the new world… a Star Burger from the Shooting Star Saloon in downtown Huntsville. We guarantee you've never had anything like it. Also, check out the stuffed St. Bernard's head on the wall to make this surreal stop complete. As you continue east you'll be on your way to some incredible viewpoints within the Monte Cristo Mountain Range. Roll down your windows and breathe deeply. This is the way air is supposed to smell.
Points of Interest: Eccles Dinosaur Park, Jackson Fork Inn, Ogden River, Pineview Reservoir, Causey Reservoir, Shooting Star Saloon, Trappist Monastery and Monte Cristo Mountain Range, Historic Huntsville Square, Huntsville BBQ Company.
Trapper's Loop Road Scenic Backway
Length: Approximately 32 miles round-trip.
Location: Starting from Ogden's 12th street heading east through Ogden Canyon then heading south toward Mountain Green along Highway 167.
Drive Time: 45 minutes
Description: This journey starts out the same as the Ogden River Scenic Byway. Make sure you stop at the Oaks Restaurant midway up Ogden Canyon for lunch or a couple scoops of the locals' favorite Farr's Ice Cream. Once you reach the Ogden Valley, head south on Highway 167 and enjoy the climb over what is called Trapper's Loop. The loop takes you over rolling hills and fields and then ascends quickly toward the Snowbasin Ski Resort. This journey offers a great view of the backside of the northern Wasatch Mountain Range, including Mt. Ogden, Strawberry Peak, DeMoisey Peak and the rocky formation called the Needles. Descend to Mountain Green and down Weber Canyon back to Ogden.
Points of Interest: Jackson Fork Inn, Gary Cliff Restaurant, Pineview Reservoir and Snowbasin Ski Resort.