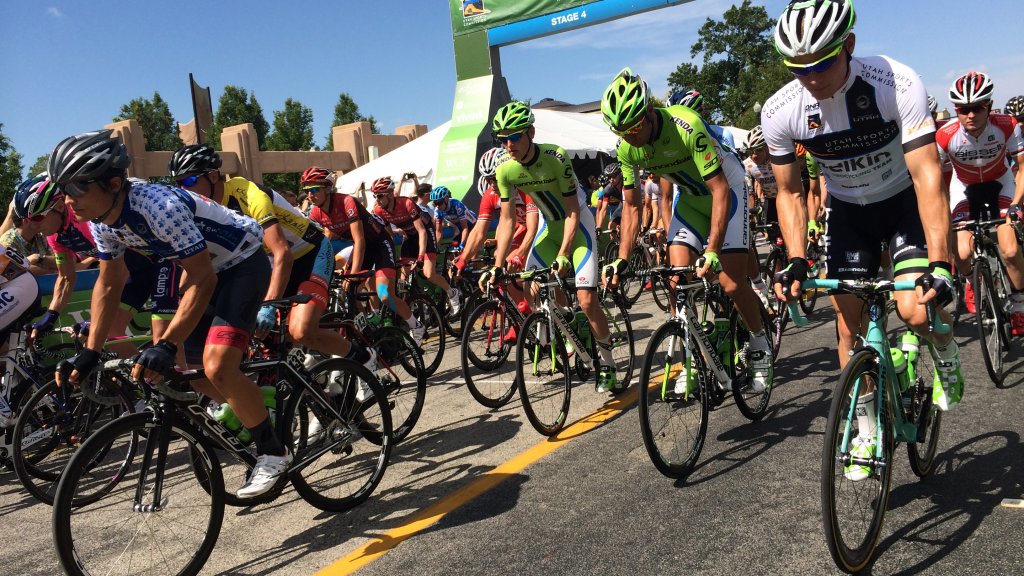 Cycling
Ogden River Parkway
Sometimes you don't feel like pushing your big ring in the drops, but you want to turn a crank. That's when you take your cruiser to Rainbow Gardens and jump on the Ogden River Parkway. A paved trail winds along the lush banks of the Ogden River from the Eccles' Dinosaur Park to Fort Bueneventura State Park. Pack a picnic and take advantage of one of the many parks and pavilions along the way.
King of the Mountain
If you're looking to fry your lungs and legs, take Harrison Blvd. North to 3100 North and head over North Ogden Divide. Make the wild descent into Eden and around the east side of Pineview Reservoir to Old Snowbasin Road (State Road 226). This lightly trafficked grind has a couple of false summits but eventually tops out at Snowbasin before descending down Trappers Loop to Mountain Green. Close the loop by shooting Weber Canyon back down to Ogden. Approximately 50 miles.
Morgan Valley Drive to East Canyon
Local roadies congregate at Old Farm Market (the Sinclair gas station in Mountain Green) to begin this popular out and back route. Cruise along the frontage road to Peterson and take the underpass under I-84. At the bottom of the hill, you hit Morgan Valley Drive. Stick to Morgan Valley Drive all the way to Porterville where you'll catch State Road 66 and make the climb to East Canyon Reservoir. You can turn around at the dam or add a few more miles around the lake to East Canyon Resort for a Gatorade before making the return trip. Approximately 35-45 miles depending on your turnaround point.
West Weber County Farm Country
The western portion of Weber County is primarily rural with lightly trafficked roads perfect for spinning your legs out on flat land. Be warned: long straight roads can suddenly end at a locked farm gate. It's best to map your route out beforehand if you want to avoid excessive backtracking.