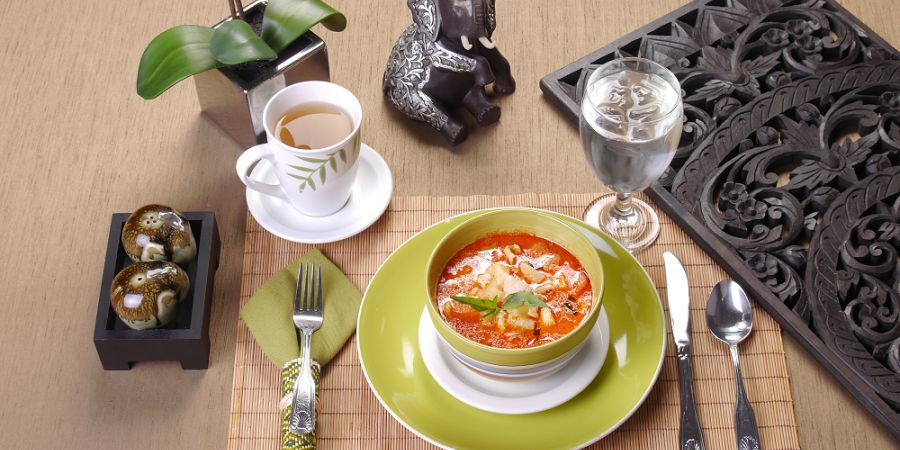 Taste of the Town - Ogden Restaurant Week
During Ogden Restaurant Week you can enjoy mouth-watering appetizers, entrees, desserts, pastries and beverages from Ogden's finest downtown restaurants. Here we welcome a diverse selection of eateries that feature food from all over the world. This year Ogden Restaurant Week takes place April 7-17th.
America
Even Stevens - Breakfast, lunch and dinner specializing in the art of sandwiches. For every sandwich we sell, we'll donate a sandwich to a local non-profit. Every sandwich, every day.

Harley and Bucks- Barbeque and American cuisine, this restaurant offers a sophisticated yet casual restaurant ambiance that will make you feel welcome. Here you can find mouth-watering steaks, seafood and continental cuisine, as well as the first oyster bar in Ogden.
Hearth on 25th Street – Offering made from scratch seasonal dishes, with focus on live fire cooking, the hearth is the "heart" of our kitchens. Beyond the wood fired wild game, fish and breads of their kitchen, their pantry offers premium imported olive oil and vinegar, house made fresh and dried pastas, breads, sauces and dressings.
Lighthouse Lounge- This classic American sports bar is a place where you can play pool with your friends while waiting for your food to come up. Enjoy live music, libations and billiards with a side of American classics that include cheeseburgers, fried pickles, and New York style cheesecake.
Lucky Slice- New York style pizza at its finest. Pizza, wings and salads are made fresh daily. This restaurant features local artists and is a favorite with the skate and snowboard crowd. For the casual diner who is looking for a good slice of pizza and a cold beer this is the place.
Pig and a Jelly Jar- The Pig serves up house made sausages, waffles, and jams as well as a creative yet approachable southern style menu.
Roosters Brewing Company- Here you can find an exciting assortment of flavorful pizzas, pastas and delicious entrees and appetizers paired with freshly brewed beer and root beer. Located in a restored historical building with a unique ambiance and outdoor patio, this is a perfect place for meeting and mingling with friends.
Slackwater Pub and Pizzeria- Located next to the Ogden River Parkway, this pub and pizzeria offers the perfect combination of ideal location, fun atmosphere and unique eats that will keep you surprised and satisfied. Find the perfect pizza, salad and beer (largest selection in Ogden) that is big enough to share at this warm and inviting restaurant.
Warrens Craft Burger- This is the place for good eats, cold brews and all burger lovers 21 and older. Here you can find unique menu items like peanut butter jelly wings and ½ pound hand-smashed burgers. Enjoy live music on the weekends and toast to friendship while you dive into a craft burger.

Union Grill- Located in the once bustling Union Station, Union Grill presents a relaxing and comfortable atmosphere. Here you can enjoy cuisine twists like spicy buffalo cauliflower "wings", a smothered sausage sub and key lime cake.
Ireland

MacCool's Public House- An Irish pub-style family restaurant, with a thriving kitchen with an extensive authentic menu. Located in the historic Ben Lomond Hotel you will dine in a large open space that is warm and inviting.
Italy
Rovali's Ristorante Italiano- Locally owed homemade family recipes made with fresh ingredients and flavorful flare. Taste some of the best homemade cakes and desserts in Utah. Enjoy Rovali's Ristorante select wine, beer and cocktails as you listen to live music on the weekends.
Zucca Trattoria - Zucca Trattoria offers a polished casual dining experience, featuring authentic Italian Regional Cuisine with a modern approach, based on the worldwide training of Chef Geraldine Sepulveda. The menu at Zucca changes with the seasons, creating a vibrant beautiful array of dishes.
Japan

Tona Sushi Bar and Grill – Delicate, edible art. That is how patrons describe the features dishes at Tona. The restaurant offers a modern, elevated dining area for comfortable table setting, traditional Japanese table setting and a full sushi bar, where guests can watch their meal being prepared.
Mexico

Sonora Grill- If you have ever been to Sonora/Arizona border, eating here will bring back a flood of memories. Featuring upscale Mexican cuisine, Sonora Grill serves up bold and tasty dishes mixing South American flavors with fresh ingredients.
Thailand

Thai Curry Kitchen- Enjoy house-made, always fresh, never frozen delicious Thai food knowing that it is free of unnecessary preservatives and dyes like MSG and food coloring. Whenever possible, authentic ingredients that are found in Thailand are used. This vibrant quick-serve restaurant is a great place to eat guilty free.
Bangkok Garden- Enjoy authentically prepared dishes with strong aromatic components and a spicy edge. Bangkok Garden is known for their bold flavors. Delight in cream cheese wontons, pad thai and thai donuts while surrounded by bamboo plants and traditional Asian décor.
Wild West
The Prairie Schooner Steak House – Dine in a covered wagon next to an open prairie fire while enjoying delicious hand-cut steak, fresh seafood and signature desserts. The indoor re-creation of the American Pioneer West provides a great atmosphere for intimate dinners, special events and large banquets.
Huntsville Barbeque Company- Huntsville Barbecue Company offers a one-of-a-kind setting for the best Texas Style Barbecue in the Mountain West. We serve delicious dry-rubbed meats along with homestyle sides and made from scratch desserts!
Smokey's BBQ & Grill - Smokey's BBQ And Grill is a casual dining experience that features the flavors of Kansas City, Texas and Carolina style BBQ. Sink your teeth into the Brisket, Baby-Back Ribs, Pulled Pork, BBQ Chicken and Smoked, Grilled, or Fried Catfish.
if(!in_array('110', explode('|', '{widgets_assigned_ids}'))): ?>
endif; ?>