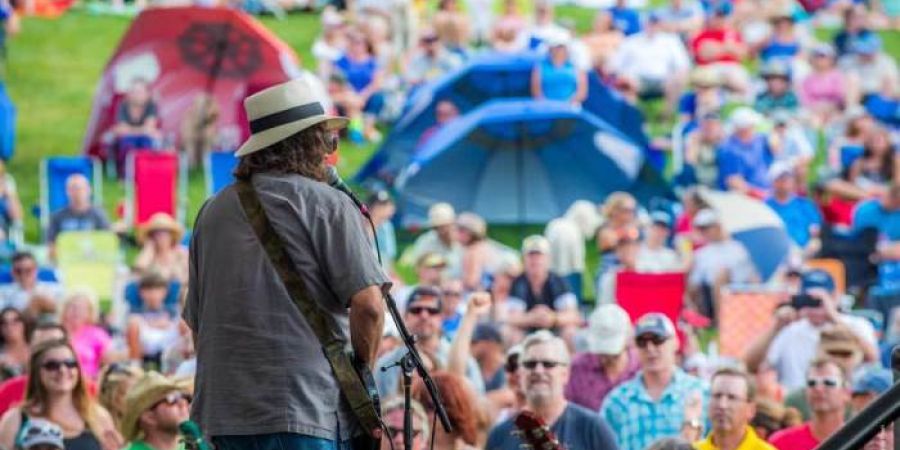 Summer of Music in Ogden
Don't miss these great shows in Ogden this summer!
This summer is stacked full with music! Even though Ogden Twilight and OFOAM have already passed, there is still plenty of music to get you through the dog days of summer. At least twice a week you can find a concert in Ogden or Ogden Valley. To help you find a show near you, we've listed out your summer music scene.
*Schedule subject to change
Friday, Jun 2:
5:00 - Hogslop String Band
7:00 - Sarah Jarosz
9:00 - Parker Millsap
Saturday, Jun 3:
12:00 - Sugar & the Mint
1:30 - The Hollering Pines
3:00 - Front Country
4:30 - Bryan Sutton Band
6:00 - Amy LaVere Band
7:45 - Frank Solivan & Dirty Kitchen
9:30 - Hot Rize
Sunday, Jun 4:
12:00 - Don Baker Award
1:00 - Sammy Brue
2:30 - Joshua James
4:30 - Tim O'Brien
6:00 - Hogslop String Band
June 1: Oh Land, Pure Bathing Culture, RKDN
June 8: OK GO, Dan Deacon, Mojave Nomads
June 15: Louise The Child & Troyboi, JPAN
June 22: The Shins
June 29: Miike Snow, Klangstof, New
Photo by: Snowbasin Resort
June 11: Big Sam's Funky Nation / Satsang / The Sextones
June 18: The Fleshtones / Penrose / Night Marcher
June 25: TBA / Dirty Revival / Pinetop Inferno
July 2: Jelly Bread / The Roomsounds / Folk Hogan
July 9: Driftwood / Useful Jenkins / The Johnny Utahs
July 16: Main Squeeze / King Cardinal / Gleewood
July 23: Andy Frasco / Kris Lager Band / Groovement / Tony Holiday / Folk Hogan
July 30: The Motet / Dead Winter Carpenters / Pixie and the Party Grass Boys / Jamie McClean Band
August 6: Old 97's / Jeff Crosby and the Refugees / Slings and Arrows
August 13: Turnpike Troubadors / Dirty River Boys / The Battefield
August 20: Robert Randolph and the Family Band / Troubador 77 / KLB / Old Shoe
August 27: Larry and His Flask / Me Like Bees / Canyon Kids
September 3: Los Lobos/ TBA / The Whiskey Gentry / Troubador 77 / Michelle Moonshine Trio / Tom Bennet
September 10: Tony Holiday and the Velvetones / Jordan Mathew Young
September 17: The Weekenders / Penrose
September 24: Johnny Utah's / Underground Cash

April 27: Nathan Spenser
May 4: Early Successional
May 11: Blazin' Aces Duo
May 18: Mother Lights
May 25: Tony Holiday & Lanny Stone
June 8: Talia Keys
June 15: Hectic Hobo
June 29: Simply B
July 6: Bill N Diane
July 13: Ashberry Jam
Summer Concerts
TBA
Tunes at Noon
TBA
if(!in_array('110', explode('|', '{widgets_assigned_ids}'))): ?>
endif; ?>