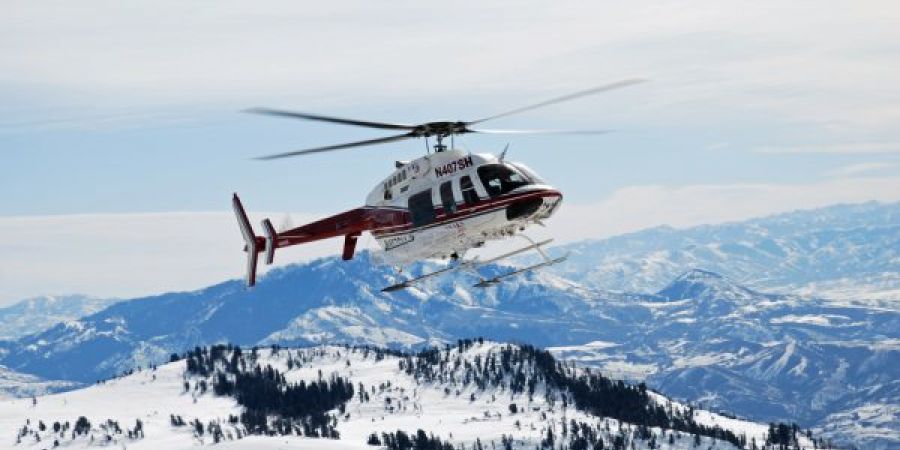 Go Offbeat in Ogden!
Looking for an offbeat adventure while visiting Ogden? Helicopter tours, tattoo studios, sky diving and more are calling you!
While you might come to Ogden for the incredible skiing, hiking and biking, there is plenty of time to squeeze in an offbeat adventure into the mix. Here are some of my favorite activities to do when I am off the mountain.
Helicopter tour: If I could do this every week I would! Having the chance to see Ogden from the sky is
something I think everyone should experience. Whirlybird will fly you along the bench of the Wasatch Mountains, above Snowbasin Resort and over Ogden city. There are multiple tours to pick from or if you are looking to impress a date Whirlybird is partnered with some of our local restaurants where you can dine, be picked up by a limo and taken on a romantic flight over the city.
Human Flight aka Sky Diving: Man's greatest dream…or so they say! If you are seeking a serious adrenalin rush head over to Skydive Ogden and experience the sensation of flight! Our skydiving center is the best in the region and the views are out of this world!
If you are like me and will never jump out of a perfectly good plane but are still curious about what it feels like to fly head over to our indoor skydiving facility at iFLY Utah. Here all you have to do is fly in a tunnel and then deal with perma-smile for the rest of the day.
Ski Museum: A longtime local ski bum transformed the bar at Gray Cliff Lodge into a small ski museum
that will take you back in time. If you love history and skiing this collection will take you back over 100 years of skis, ski magazines, posters of past Olympic athletes, and other memorabilia that offers a ski trip down memory lane. Every time I go in I see something that I didn't notice before. The collection is impressive and is an easy place to stop for a drink on your down Ogden Canyon after a day on the mountain.
Tattoo Studio: Putting permanent ink on your body isn't something that I encourage you to do as a spontaneous act. However, if you already have something in mind then why not?
Ogden has a great selection of tattoo studios to choose from, with artists eager to give you the souvenir of a lifetime. I recently got some work done at Lost Art Tattoo by Big Dave and will definitely go back again, probably soon
The Sign Garage: I accidently stumbled upon The Sign Garage one day on my way to get a cup of Joe at Grounds For Coffee. They have an amazing stock of Ogden t-shirts, flasks, mugs, and more! If you want to make a custom shirt they will print it for you on the spot. Or if you are looking to make matching hats for you and your traveling group, they can and will do it! I love sending them designs for custom made shirts. It's a great place to pick up an Ogden made souvenir.
if(!in_array('110', explode('|', '{widgets_assigned_ids}'))): ?>
endif; ?>