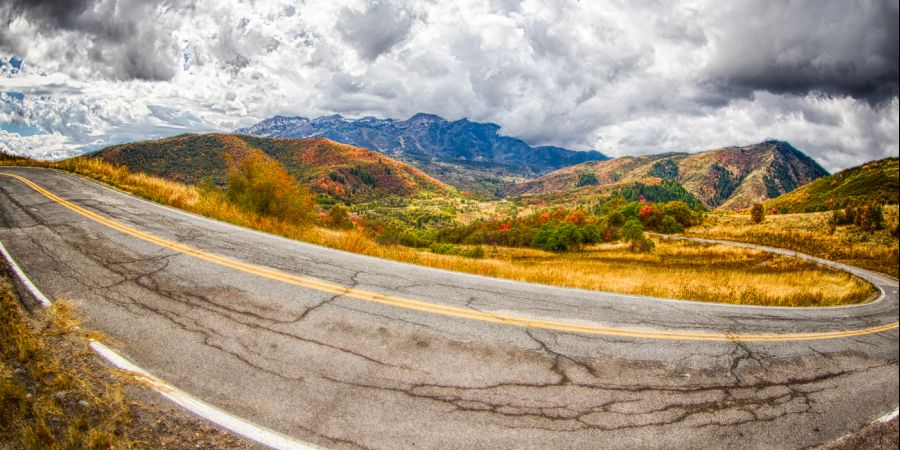 The Ultimate Fall Road Trip
Mother Nature's fireworks display is underway!
We've mapped out the ultimate fall road trip around the Ogden area that takes in some of the best autumn leaf viewing possible. For an even richer experience, park the car at any of the dozens of trailheads along the way and hike or bike your way to a little one-on-one time with Mother Nature. Historically, the leaves hit their peak around Ogden on September 24th, but any time over the next 3-4 weeks is the perfect time to enjoy the changing of the seasons.
Start from Downtown Ogden
• Travel North on Washington Blvd
• Turn East on 3100 North
• Travel Over North Ogden Divide
• Descend into Ogden Valley
• Turn North on SR 162 to North Fork Park
From North Fork Park to Old Snow Basin Road/Art Nord Trail Head
• Return to Liberty SR 162
• Travel East to Eden
• Circumnavigate the east side of Pineview Reservoir
• Visit Huntsville Square
• Turn South on Old Snow Basin Road
• Follow the road until it ends
• Art Nord Trail Head is West of the parking lot, head about a mile south on the trail for the best views.
Old Snowbasin Road to Ogden Canyon/Downtown Ogden
• Return to SR 39
• Head west to descend to Ogden Canyon
• Turn South at Harrison Blvd
• Turn West on 25 Street
• End on Historic 25th Street
Download the PDF: weber_county_fall_road_tour.pdf
if(!in_array('110', explode('|', '{widgets_assigned_ids}'))): ?>
endif; ?>