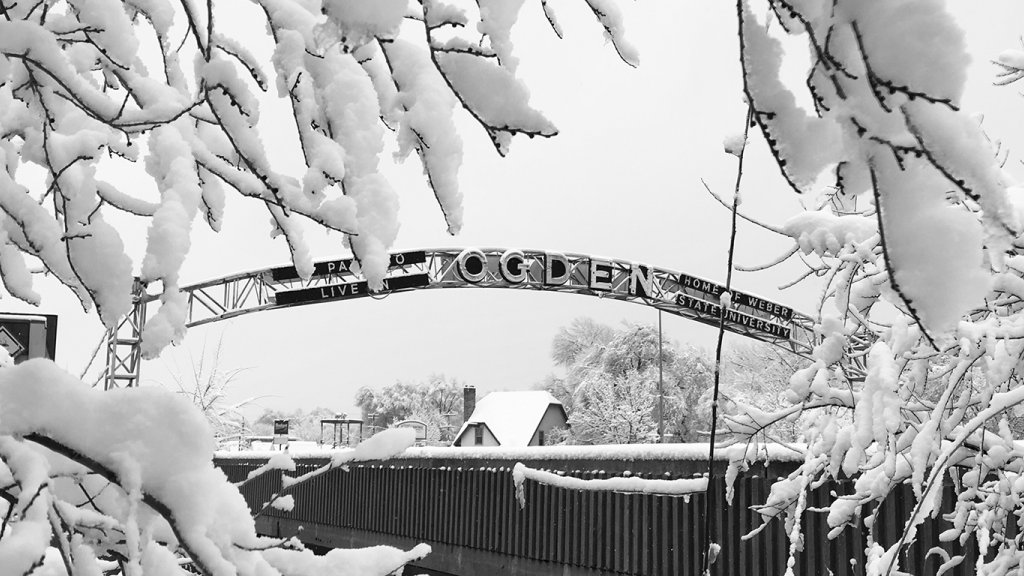 Weather
Ogden Weather
Kicked back at the foot of the Wasatch Mountain Range, Ogden, Utah features a relatively dry climate with warm summer days and some of the most beautiful winters in North America. Summer highs tend to be in the upper 70's, with July averaging 90 degrees. Annual average precipitation is 24 inches. Rainfall is fairly even throughout the year, with May being the wettest month.
Winters are cold with temperatures in the 30's.The coldest month is January with an average low of 20 degrees. In town, the annual snowfall measures 65.3 inches, while the surrounding ski resorts boast a whopping 450 inches annually, offering over 37 feet of pristine powder just a short twenty-minute drive from town.
Layers are recommended year-round, as temperatures tend to vary 20 degrees or more from day to night.