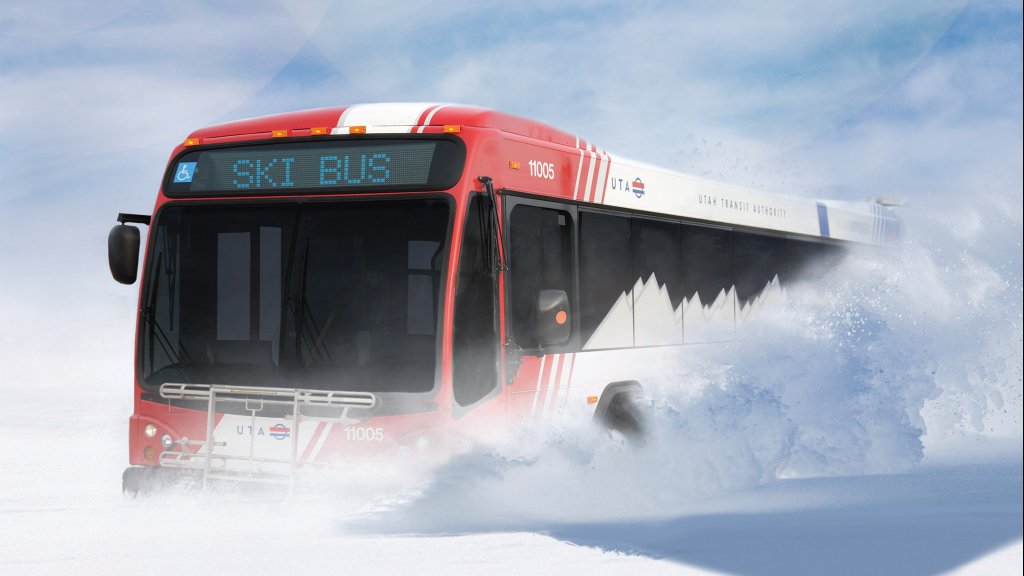 Ski Bus
Ogden City, Weber County and the Utah Transit Authority are pleased to offer seasonal ski bus service to the greater Ogden area ski resorts.
2016/2017 Ski Bus Schedule will run from December 17, 2016 to April 2, 2017.
Service from Ogden or Eden is $4.50 one way and the senior discount is half price at $2.25 (Please have exact fare as drivers do not carry change). 24 hour bus pass can be purchased at Visit Ogden for $7.20.
Route Map & Fare Purchase: Ogden to Snowbasin Resort
Route Map & Fare Purchase: Ogden to Powder Mountian
Downtown stops include:
Ogden Transit Center, 2393 Wall Ave
Courtyard Marriot Hotel, 24th Street & Lincoln Ave
Ben Lomond Hotel, 25th Street & Washington Blvd
Hampton Inn & Suites, 2401 Washington Blvd
Hilton Garden Inn, 2271 S Washington Blvd
12th Street and Washington Blvd
Rainbow Gardens Park & Ride, 1851 Valley Drive
Additional Powder Mountain stops:
Powder Mountain Park & Ride, North of Valley Market
Powder Mountain Outpost
Wolf Creek, N. Wolf Creek Drive at the corner of Moose Hollow Drive in Eden
Moose Hollow Condominiums
Additional Snowbasin stops:
Lakeside Village Properties, 6486 E Hwy 39
Nordic Valley shuttle picks can be arranged up at Eden Center by Valley Market. Please call Nordic Valley ahead of time to schedule your party pick up at (801) 745-3511
One way fare cost - N/A
For additional door-to-door service opportunities, contact Black Diamond Shuttle