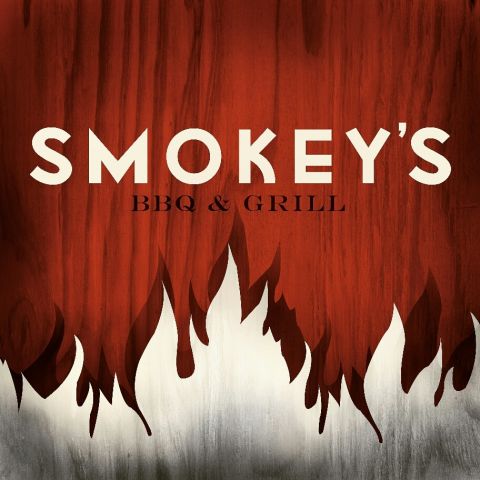 Smokey's BBQ & Grill
Smokey's BBQ And Grill is a casual dining experience that features the flavors of Kansas City, Texas and Carolina style BBQ. Sink your teeth into the Brisket, Baby-Back Ribs, Pulled Pork, BBQ Chicken and Smoked, Grilled, or Fried Catfish.

LUNCH 11AM - 4PM (Choose a Small appetizer, One entree and One side for $10) DINNER 5PM - 10 PM (Choose Small appetizer, One entree and Two sides & Dessert for $17)
Course 1 (Choose One)
1. Deep Fried Pickles: Southern favorite dill pickle slices soaked in buttermilk, floured and fried to a golden brown. Served with our pepper ranch dressing. 2. Southern Fried Okra: Seasoned Okra battered and deep fried until golden brown. 3. Southern Style Hush Puppies:Cornmeal batter, onion garlic and spices rolled into a ball and deep fried to a golden brown.
Course 2 (Choose One)
1. Smokey's Quarter Chicken & Cornbread: Country roasted chicken flamed kissed and slathered with the house sauce. 2. Smokey's Pulled Pork & Cornbread: Our award winning BBQ pork is smoked up to 12 hours and pulled to order. 3. Smoked Turkey & Cornbread: BBQ smoked turkey breast mopped with house sauce.
Course 3 (Choose One for Lunch or Two for Dinner)
1. Caesar Salad 2. Potato Salad 3. Macaroni Salad 4. Creamy Coleslaw 5. Baked Beans
Contact Info
Phone: 801-695-8219

Website: http://www.smokeysbbqandgrill.com
On the Map