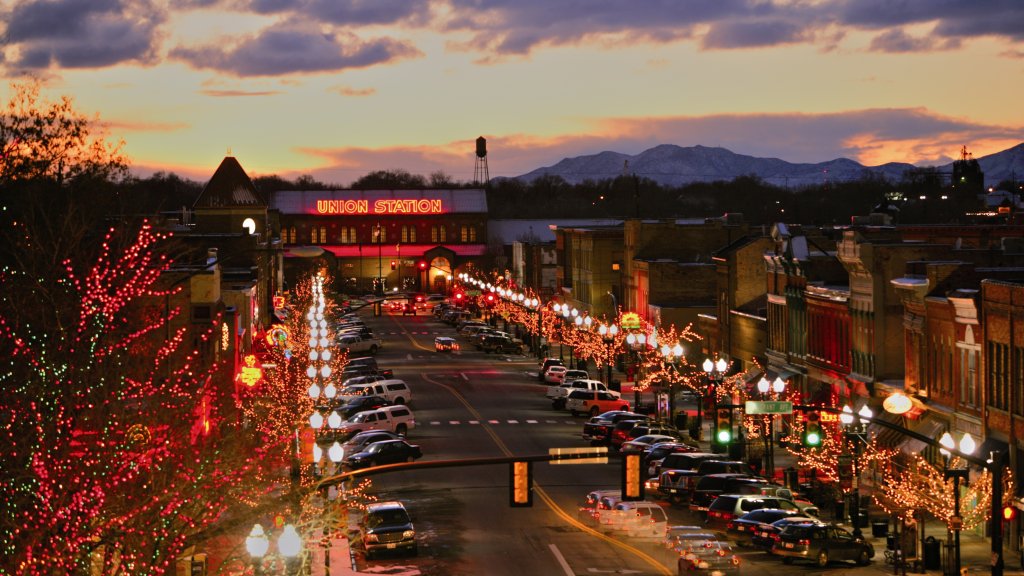 Discover Ogden Today
Ogden City, Utah is a hidden gem waiting to be discovered. There are no crowds, yet we're teeming with boundless recreation, exciting attractions and fabulous events year round amid stunning natural beauty. Locals are passionate about the area and welcoming to visitors who come to explore the colorful character of Ogden City through a wide range of historic attractions, sites and buildings that celebrate the legends of this once rugged and still vibrant Crossroads of the West.
A Few Fun Facts & Figures about Ogden, Utah:
Ogden City Population - 84,000, Weber County Population - 238,000
Elevation - 4,280 feet
Highest peak - Ben Lomond, 9,712 feet
Average yearly snowfall - 65.3 inches
Average resort yearly snowfall - 450 inches
Average yearly rainfall - 18.9 inches
Over 45 films and TV shows have been shot in Ogden area.
Ogden was home to three venues during the 2002 Olympic Winter Games.
The WB seriesEverwoodwas filmed almost entirely in Ogden.
Ogden's downtown "Crossroads of the West" Historical District has been designated a national historic area.
Powder Mountain has more acreage than any resort in North America.
The U.S. Forest Service maintains over 230 miles of mountain biking, hiking and equestrian trails in the area with over 20 federally maintained campgrounds.
Ogden is adjacent to 170,000 acres of National Forest.
In the heart of Ogden City is Utah's only whitewater park, which features concrete launching pads and class 2 and 3 rapids.
Within 30 minutes there are over 13,300 acres of fresh water for both motorized and non-motorized water sports.
There are more examples of Art Deco architecture in Ogden than any other Utah city.
Ogden High School, the U.S. Forest Service Regional Headquarters and the Ogden Municipal Building were all built in the 20's using Art Deco building style.
There are 38 recreational parks in the Ogden / Weber area.