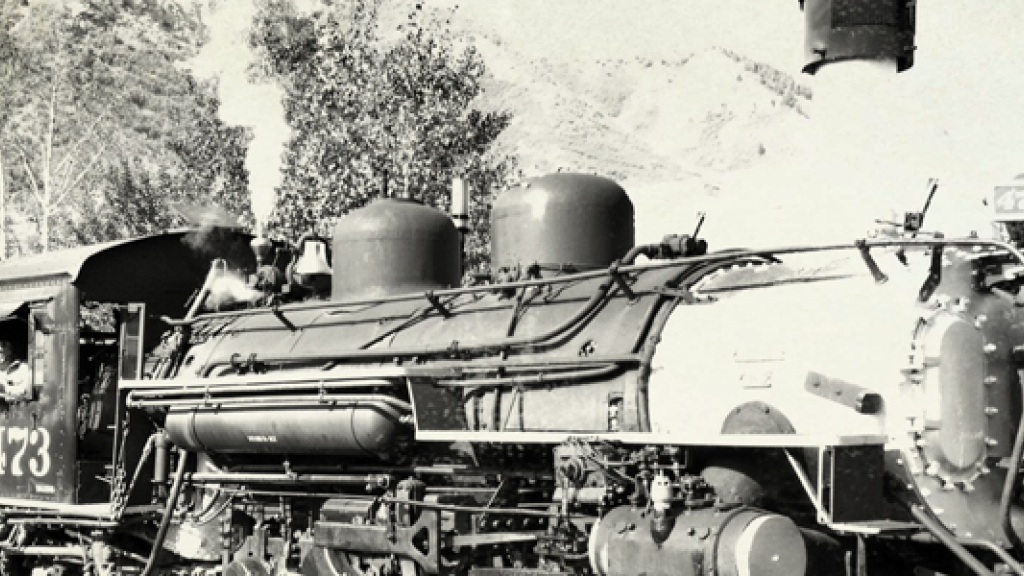 Ogden History
Ogden, Utah's Colorful History
Despite its Mormon roots, Ogden was once a lawless frontier town teeming with larger-than-life legends and colorful characters. Discover the history of this Crossroads of the West:
From about 400 - 1350 A.D. the area was home to the Great Salt Lake Fremont Indians, followed by the Northern Shoshone and Goshute tribes.
The first permanent settlement by people of European descent in Utah was made here and originally named Fort Buenaventura.
Mormon settlers bought the fort for $1,950 in 1847 and Ogden was incorporated as a city in 1851, making it the third incorporated city west of the Missouri River - after San Francisco and Salt Lake City.
It became a typical Mormon settled western community of homes and businesses centrally located with farms surrounding the outlying areas. The Ogden River to the north and the Weber River to the west created a natural boundary to separate farm land from land for development.
With the completion of the transcontinental railroad, Ogden welcomed the world via the Union Station Depot, the junction for railroad travel in the Intermountain West for several decades.
On March 8, 1869, the first locomotive steamed into Ogden following right behind the Union Pacific track layers. The citizens of Ogden came out to welcome the train with banners that read, "Hail to the Highway of the Nations! Utah bids you Welcome."
Tullidge's Quarterly magazine reported, "Three cheers for the great highway were then proposed and given, when the wildest enthusiasm and demonstrations of joy prevailed, and the shouts rent the air. Amid the alternate pealings of the artillery's thunder, the music of the band, and the long continued shrill whistling of the three engines, the waving of hats, kerchiefs, and other demonstrations of pleasure, rendered the occasion such as will not soon be forgotten by those present."
With the connection of the Union Pacific and the Central Pacific, along with other rail lines that went north and south of Ogden in the following years, Ogden was designated in 1874 as the junction location of the two companies, earning it the nickname "Junction City."
All sorts of visitors - some legitimate and some not so much - poured into town, strolling up and down Historic 25th Street to prospect for business, dine, gossip, and enjoy upscale shopping.The city quickly became known for its rough and tumble character, a place where one could witness gambling, prostitution, narcotics sales, robbery, rape and even murder.
An article in the Western Galaxy dated June of 1888 stated, "Indeed, the 'Junction City' has a future almost certain to put in the shade any of her sister cities; she is likely to become the Chicago en miniature of the Intermountain region."
In the 1920's crime boss Al Capone himself was heard to comment that Ogden was too wild a town even for him.
Ogden today is all about one thing - making you feel at home while setting the stage for genuine adventure.